Blog > Digital World: Reasons to build Digital Payments in Myanmar
Digital World: Reasons to build Digital Payments in Myanmar
Jan 22, 2021 . 8 min Read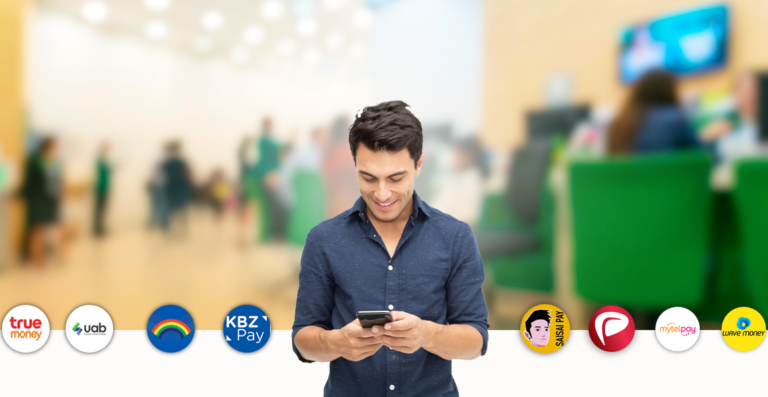 In the early days of the digital world, people are not very familiar with digital trends but the concept of "digital operations" is existed. Businesses are testing many opt to reach their services to customers with promotion campaigns, ceremonies, and public events. With the analysis of Digital Myanmar 2020, they found that 59% of the 7.75 billion population of Myanmar are penetrating the use of the internet.
Source: Digital Myanmar 2020
Many businesses and organizations are selling and reaching out to their products and services through many online channels. It is undeniable to see that trend is propelling all over the world. The new dynamic between businesses and their customers are shaping rebound and regrowth strategies. As one of the occurrences, the restaurants are now expanding to sell their products through online food delivery platforms. Based on the current challenging time, the businesses are facing loads of threats and they need some contributions to adapt to changing environments. The customer buying behavior is changing nowadays, they want to buy through e-commerce channels with online payments.
The Benefits of Digital Payments
Greater advancement in telecommunication and mobile payments makes Myanmar citizens and residents have new sets of options for how to conduct their finances. High keen-sightedness of E-wallets and card payments by local banks of Myanmar offers a better shelter practice and convenient experience. The banking channels hold for online purchases and faster checkout experiences where users can accept and make payments for online purchases. Having multiple options for payment methods that can meet your customers' preferences and be relevant to your business model. In this encounter, you can get
Win more local customers: When you are reaching the businesses to different local areas, numerous types of payments necessitate not to lose your customers. You might be missing out unless you are not holding the payment method that customers prefer. Delivering what customers need with their preferences is how you can win customers' hearts.
Better Customer Experience: The payment methods are broadly applied in this century of the world rather than using cash payments and even offline stores accept the card payments. Customers would prefer shopping through online platforms and they are asking for online payments. The shopping and payments can be transacted in one place at a time in which way boosting the customer experience of your product.
Mitigate Fraud and Disputes: It is difficult to forecast and hard to handle fraud cases of cash transactions. The physical payments can be easily stolen from others and tough to trace the fraud and disputes. The digital payments can look through transacted history and can track the financial issues during transactions.
Transaction Cost Optimization: Payment providers are having different transaction cost structures. The relevant payment method of your business model might not suit the customer's preference. Whether if you provide a better cost optimization structure, the greater payment methods you can offer.
A central business challenge is that in this COVID-19 recession, businesses are suspending new advanced technology. Any investment in the business during this outbreak aims for better establishments and a critical way to survive.
The question that is being challenged to the businesses is that "How do you offer the best check out experience to your customers?"
The local payment providers (such as KBZ Pay, AYA Pay, MPiteSan) have become increasingly dense and complex. Many customers might be willing to use different types of payments and the businesses are hard to handle to provide a delightful customer experience.
The Government of Myanmar has released the COVID-19 Economic Relief Plan (CERP) on 27th April 2020. The CERP compromises seven goals covering a broad range of fiscal and monetary measures with an evaluated time and designations. Under Goal Number 5, the government specifies that the use of available mobile financial payments including bank transfers or card payments will be encouraged for E-Commerce, Social-Commerce websites, retail businesses, and logistics services. This is a very good chance for many businesses to create better customer experienced services.
How Dinger can help
In the competitive online marketplace, the most essential in operating a business is how to accept payments, and having multiple payment options put you at an advantage.
Dinger can make sure you provide the best payment methods (MPU, Banks, or E-Wallets) in one platform for your clients and capture as many sales as possible. Dinger consolidates the best payment providers of Myanmar by providing a unified payment solution to accept all payments at a fingertip.
Dinger offers the best of two main advantages:
Faster and Easy Checkout Process: People are more willing to accomplish clear purchases through an online platform. The average record of abandonment in the shopping cart is around 70% due to complicated steps and lack of payment options. Dinger can clarify the barriers in the checkout process by providing multiple payment options and making an easier and swift checkout experience.
Secure and Encrypt your customers' information: Dinger cares about the threat of identity theft from intruders and specializes in contributing safer and proper encryption and safety features to keep customers' information.
Save Time and Effort: According to Bayard, 19% of shoppers who abandoned the site said that they don't trust the site which asks for their card information. Some 8% mentioned that there were not enough payment options available in the checkout step of the website. If the business has to connect with available payment methods of Myanmar, you have to give several months and efforts to integrate with them while Dinger can give you simple integration within the shortest timeframe and you can acquire many payment methods for better checkout experiences.
Trace and Monitor in Dashboard Pool: Dinger enables you to monitor and trace all transactions in a simple dashboard. It allows you to get all the financial reports and intensify the accountabilities of transactions because it expels the possible risks of untraceable fraudulent payments.
To get more information about Dinger's Payment Gateway, contact our team or Click here to start having multiple payment options: Register Here.